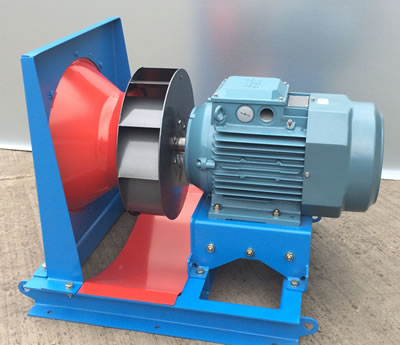 Further extending their range of industrial fan products, Halifax Fan have now released their own range of Eco-Design EU327 / ISO12759 compliant Axial and Plenum fans.
Both products are available in sizes from 315mm-2000mm impeller diameters and also in a variety of materials including aluminium, mild steel, stainless and other alloys. Special C5 offshore marine or galvanization finishes can also be applied for marine or aggressive environments.
With the capability of meeting ATEX, temperature ranges from -40-500C they complement the robust centrifugal industrial range that Halifax Fan is well known for.
As always Halifax is happy to listen to customers who have applications outside these parameters to see if we can help with a solution.
Managing Director Malcolm Staff explains we have been offering plenum and axial fans as custom solutions to the market for years but have seen demand grow for them, this coupled with the expansion of our engineering capability led by Dr. John Irons with resources both in the UK and globally has prompted us to produce them as standard 'customisable' ranges.
Both the axial and plenum fans are fully available from all Halifax Fan factories which are located in the UK, China and the USA and are supported by our extensive service network.