Brighouse-based industrial fans manufacturer Halifax Fan has secured funding from patent and trade mark attorneys, Appleyard Lees, for patent protection of its latest invention.
Celebrating its 50th birthday this year, Halifax Fan has been designing its own range of industrial fans to meet the needs of industries worldwide.
Keen to work with an international firm that also has a local presence, Halifax Fan were introduced to the Appleyard Lees Growth Fund which provides support for businesses with winning ideas and a proven track record of innovation.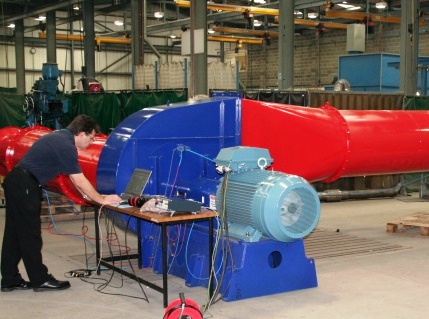 Appleyard Lees assisted Halifax Fan with the detailed process of drafting and submitting a patent application. Currently pending, the patent will allow the manufacturer to freely discuss its new product with customers, which promises to be a robust and practical solution in the industrial centrifugal fan market.
Barry Thomas, chief engineer at Halifax Fan, said: "Working with Appleyard Lees has helped us to consolidate our position in the market. The team are incredibly knowledgeable and are clearly engineers at heart. They made the process quite simple for us.
"The Growth Fund is a welcomed initiative and to have been granted this support is a great bonus."
Launched in 2012, the annual fund of £50,000 has been established by the specialist IP firm, which has offices in Manchester, Leeds and Halifax. Grants are awarded on a case by case basis.